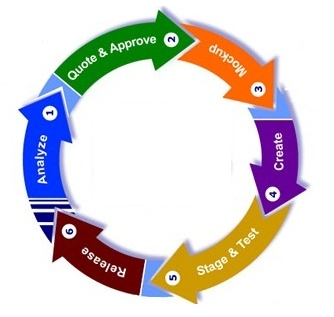 Description
Do you have a brilliant idea that gives you the market edge?
Maybe the way you run your recruitment is different to everyone else?
Perform Zone's Custom software development services gives you a software system that is tailored to YOUR business, not someone else's.
Unlike off-the-shelf software applications, Perform Zone custom modules run exactly the way you want.
Clean customizable screens and reminders with minimal admin required.
Features
Tailor made
Any improvements can be implemented during and after release.
As your own business processes become more refined, your Perform Zone is able to incorporate these refinements.
This not only makes your business more efficient, it also ensures that your staff are following the processes that you set.
Minimal cost
The long-term benefits of investing in developing custom business applications are far more valuable than purchasing a ready-made product – if they are designed well. Perform Zone will provide advice and guidance on how minimize development costs.
Optimal design
Perform Zone has been supporting the recruitment industry since 1997.
Your design team have come from a HR and Recruitment background. They will be able to provide you with guidance your design so that is simple to use and meets your intended company benefits.
Maintenance
Your software is maintained for as long as you require it to be.
Integration
Perform Zone can interface with numerous software programs.
This means that you can send and receive data from external websites and applications without having to manual extract or double enter data. With Perform Zone, you have one central repository that records all your recruitment related actions and information.
Support
A major benefit you get with Perform Zone's custom services is an efficient and reliable technical support plan. You will have full access to a technical support team that was involved in the development process of your application, so all your encountered problems are resolved in an efficient manner.