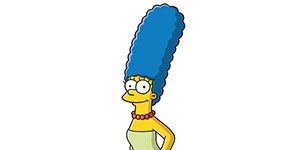 Managing the High S profile
1.5 hour evening workshop that will improve your ability to manage people resistant to change.
Learn how to inspire them
Reduce the stress associated with working with them
Increase teamwork
Thursday 17th November at 6pm Hawthorn, Victoria
Why it Works
Having challenges managing staff resistant to change?
You could be managing the HIGH S behavioural profile.
The High S behavioural profile is 40% of Australia's population.
This workshop will arm you with practical tools for adapting your communication style so that it is more inspiring to the HIGH S.
Increase your one-on-one communication effectiveness with peers, subordinates, clients and friends. 
Use a simple approach to identify the High S (Steadiness) profile.
Determine your natural style and apply methods for interacting more effectively with the High S.
Ideal for leaders, facilitators, consultants and representatives of every type of organisation seeking to enhance their productivity and effectiveness in all areas through improving their communication ability.
Objectives
Recognise clues for identifying the High S
Develop effective communication strategies for the High S
Identify your personal style
Utilise active listening skills
Structure your message through establishing the end point first
Learn how to effectively lead the HIGH S
Gain confidence by actively role playing
Improve your communication and impact your career success!
Our DISC training workshops are not abstract, conceptual time-wasters.
They are run as small groups allowing you to gain maximum benefit.
Every one of our workshops is conducted by Daryl Keeley.
Daryl Keeley has been presenting DISC workshops for over 20 years.
Daryl's training style is clear, practical, and highly interactive.
Added Bonus!
Each participant will be able to complete a free DISC questionnaire that enables them to spot their own behavioural profile. In the workshop you will learn the key strengths of your core behavioural style and how to play to them.
The fine print:
The next course is run at
Level 1, 183 Burwood Rd, Hawthorn VIC 3122
Cost: $75 per person
Booking is essential
Register your interest
By purchasing: online
---
"I like the interaction and descriptions of the workshops"
Elizabeth Jennings
"I like the structure and the way Daryl presented the workshop"
Dylan Venables
"Differences between personality profiles"
Gill Weeks
"I found the session very good and enjoyed it. I have been thinking about the implications of the personally traits and the working environment so application of what I heard.
I really like the way you ran and structured the course to allow discussion."
Liz