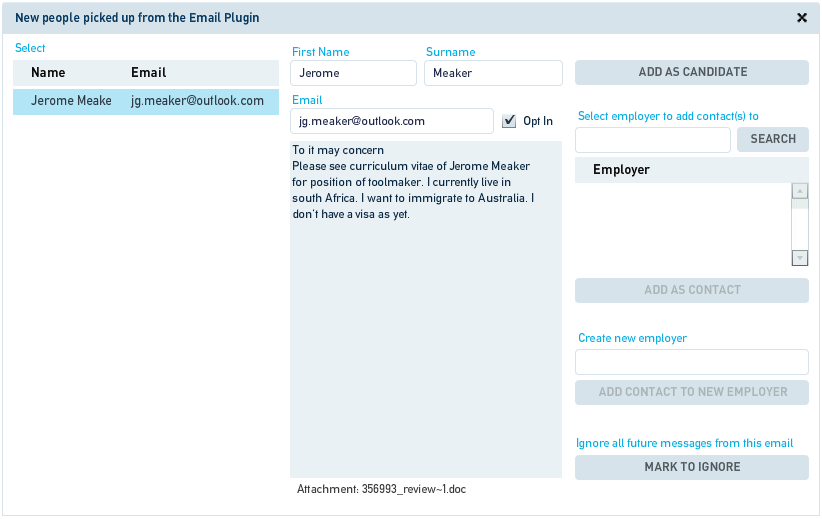 Description
Automatically save your sent and received emails into Perform Zone.
Ensure that you have a complete history of every staff person's communication with
candidates and employers – without needless admin from your team.
Features
Platform independent.
Works with any email software or version (google mail, outlook, mac mail, lotus notes, etc.)
Can add data without your email being open.
This means emails to staff on leave will be saved to the candidate or employers profile.
Your privacy is protected.
You set the email rules on what is saved. Internal emails are not saved.
Intuitive interface to classify new people as a candidate or employer contact.
Virus's filtered out.
Highly robust with negligible load on your computer.
Emails from job board applicants automatically added.