The Right Person First Time recruitment method
The Right Person First Time recruitment method
The cost of a bad hire is generally accepted to be one year's salary of the bad hire.
This includes the time and cost associated to re-hiring, re-training, the impact on other staff, and the gain in productivity missed out on had you hired correctly the first time.
Hiring right the first time is not always statistically possible, but the odds can be increased by following a thorough screening process. Too often manager's, in a bid to solve their pressures, quickie the recruitment process and pay the price.
"Hire in haste, repent in leisure"
The right person first time method privates structure that ensures that the right checks are applied and can be used for recruiting any role.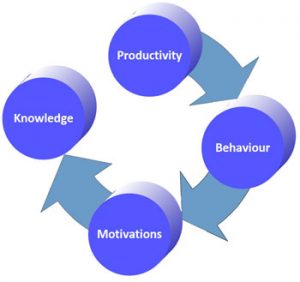 1. The Productivity Check
This the most important check.
A Productivity Check shows whether the candidate can actually produce completed projects on time and to the right quality level. At this stage we don't care if they are flipping burgers or designing space ships. You're concerned with knowing if this person has got the ability to make things go right.
What did they produce? How many in and in what time frame? Who can verify this?
2. The Behaviour Check
Here we are screening for the candidate's personality fit for your role and culture.
A good match will result in an easily managed stable employee that has the right behavioural tendencies to get your job done.
A behavioural profile check includes measuring such traits as attention to detail, style in leading or working within teams, style in selling ideas, ability to adapt and their tendency to be loyal.
3. The Motivation Check
This check looks at whether the candidate actually wants to take up the challenge of your role.
Are they there because they want to make a positive difference to your company or are they there to take from you without giving back a fair exchange? Looking at their hobbies interests is clue – it is what they are doing for free because there is something intrinsic in these that keep them doing it. Does your job similar intrinsic elements? Intrinsic elements could include: learning in area of interest, challenge, helping others, winning, career growth, money, structure and vision, and life balance (including time to travel to work, overtime).
4. The Knowledge Check
This check seeks to see if the candidate has the right skills and training to complete the role. You may consider technical tests or trial days.
Screening can be achieved by a combination of interviews, psychometric questionnaires and reference checking.
At the end of the Right Person First time method you will have quantifiable information on the candidate's match. Your results will also give a valuable insight for Managers on how to manage the candidate best.
In the Executive Performance series you'll explore each of these steps in more detail.
At the end of the training, you'll have a templated formula that you can apply in your workplace.
[fbcomments url="https://developers.facebook.com/docs/plugins/comments/" width="375″ count="off" num="5″ countmsg="wonderful comments!"]