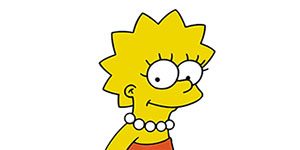 Managing the High C profile
1.5 hour evening workshop that will improve your ability to inspire chatterboxes.
Gain their commitment and cooperation
Resolve and prevent conflict
Build effective teams
Gain endorsement
Why it Works
Having challenges inspiring chatterboxes?
Do they seem easily distracted? Do they seem disorganised?
Lots of high-fives and fun but no attention to detail?
Chances are you're facing one of the most common behavioural profiles middle management, sales and HR – the  fast paced people orientated Influencer (the High I).
This workshop unleashes powerful catalysts designed to improve your chances of successfully managing and selling to them.
Practical tools designed for adapting your style to causing more effective communication.
Increase your sales effectiveness with intimidating personalities.
Use a simple approach to quickly identify the High I
Practical tools to structure your verbal and written communication so as to elicit a positive response.
Ideal for leaders, facilitators, consultants and representatives of every type of organisation seeking to enhance their productivity and effectiveness in all areas through improving their communication ability.
Objectives
Recognise clues for quickly identifying them
Identify your own behavioural style
Learn how to adapt your style to optimise your sales pitch
Develop effective communication strategies for the High I
Practical exercises to improve your written communication
Learn which pitches work best and why
Learn how to counter their favourite objections
Our DISC training workshops are not abstract, conceptual time-wasters.
They are run as small groups allowing you to gain maximum benefit.
Every one of our workshops is conducted by Daryl Keeley.
Daryl Keeley has been presenting DISC workshops for over 20 years.
Daryl's training style is clear, practical, and highly interactive.
Added Bonus!
Each participant will be able to complete a free DISC questionnaire that enables them to spot their own behavioural profile. In the workshop you will learn the key strengths of your core behavioural style and how to play to them.
The fine print:
The next course is run at
183 Burwood Rd Hawthorn, Victoria
Cost: $75 per person
Booking is essential
Register your interest
By purchasing: online
What people are saying…
"Lots of examples of personality types"
Belinda Veleski
"Reminder that it is always something to be aware of"
Emily
"Good explanation of DISC"
Anon
"Interesting presentation. Good to gain understanding of DISC and different profiles interact"
Tim
"The seminar was very interesting, it actually was surprising how accurate I was to the test"
Kamile Nugencure
Liked "breaking down personality traits making it easier to understand and communicate"
Tania Dellamnica
"Very Interesting, thank you. Presenter was great. Look forward to doing further research"
Cassandrea Trapell
Liked "clarification of the types of profiles and their interactions to each other"
Glenn Faulkner
"Insightful presentation"
James Cacemeno
Liked "the real-life examples of behaviour displayed"
Natasha Woodward
"The type of presentation was easy to follow"
Gilad Tranz
"Gave me a vision for my business. Allows me to see staff differently"
Amy Carr
Liked "Daryl's presentation style, content very relevant and can apply principles"
Jacqueline Reges
Liked "the content/pace/related to colleagues. Calm style of presenter and knowledge"
Anna Rosemary
Liked "the way it was presented, informative, relatively exciting"
Anon
"Great topics, interesting to see how people relate to each other"
Rob
"Has helped me understand and appreciate my own and others behavioural styles, as well as providing strategies to communicate and deal more effectively with different types of people."

"Practical, Real-World, Results-Oriented Training Workshop"
"It's a great session, tools to assist me in managing my work relationships."
Ruth Parsons, Hello I'm Venus
"The session was very good. It was great to have another tool at my disposal when working with people."
Lawrence Muir, Bruel & Kjaer
"I found the content of the workshop very dynamic and was surprised at how accurate the model is."
Tahnee Woodham, Hello I'm Venus
"Thank you very much! I liked the energy and the chance to ask questions."
Caroline Chaplin, Rooms with Style
"Very engaging and well-presented information."
Glenn Berry, Cableman
"I liked how it was versatile in all aspects of work – I work in construction and it was effective for me as it was for the guy in sales who next to me. The number of people in the workshop was a good size."
Danny Nixon