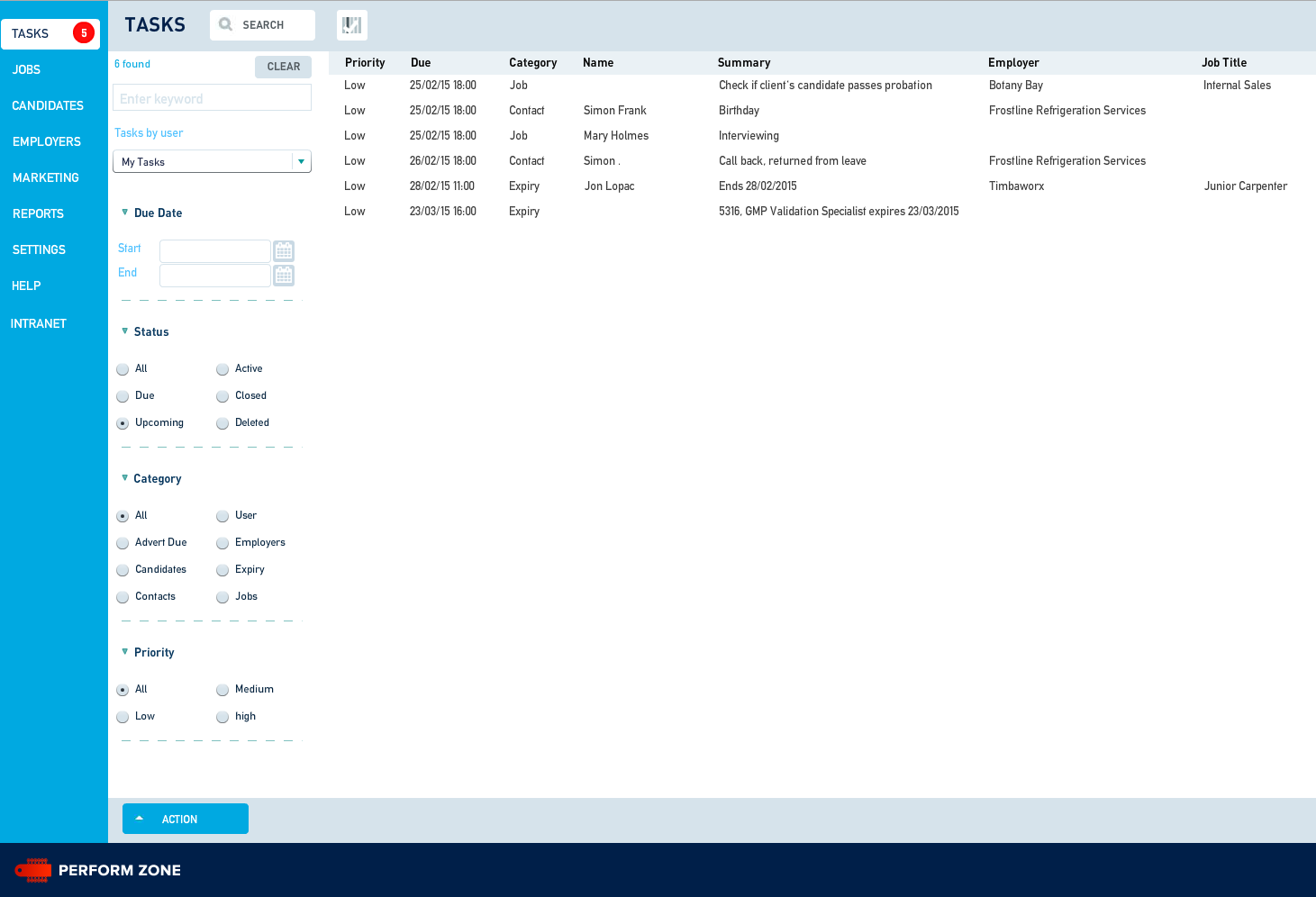 Description
Take your customer service and time management to a new level.
An intelligent alerting system that advises you when vital recruitment related tasks become due.
Critical tasks created automatically, plus the flexibility of making your own.
Allows you to plan your day with ease and become more effective.
Clean customizable screens and reminders with minimal admin required.
Features
Comes preloaded with automatically created reminders for critical tasks such as contracts about to end, contractor licence's expiring, interview finished, guarantee end date reached, tenders due, adverts expiring, contractor visa's expiring and placement start dates.
Create your own custom reminders such as call backs.
Configurable reminder alerts for each task.
On screen reminder alerts.
Powerful task search tools.
Print friendly daily, weekly and customizable task lists.
Assign tasks to others.
Customize the layout of your list.
Import tasks from other software.
Export tasks into Excel.
Multi-select and edit tasks.
See others upcoming tasks.